Staff
Katsuhiko Okada, CEO/CIO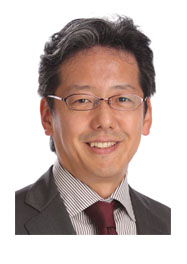 Katsuhiko plays a key role in bridging between academics and practice. With 3 years of derivative trading experience in Morgan Stanley New York /Tokyo, and 4 years of managerial experience of arbitrage desk at UBS, he co-founded a hedge fund management firm (Halberdier Capital) in Singapore in 1997, which later grew as one of the largest Japan focused hedge fund in Asia. Katsuhiko sold his stake in 2001 and turned into academics. His research interest is in behavioral finance. Katsuhiko serves as a director of academic associations such as ABEF and JFA and publishes influential papers regarding asset management in Japan. He holds MBA from Washington University John M Olin School of Business and PhD in financial economics from Kobe University.
Yoshihisa Yada, Director , CFO
Yoshihisa has worked for communication satellite enterprise as a satellite controller and engaged in internet system development for five years. He then co-founded a data mining company, which later went public in the Tokyo Stock Exchange. After selling his stake, he joined Yahoo! Japan in 2008 and developed various data driven systems including listing advertisement. He also invented innovative FX cover-dealing system for YJFX, one of the largest foreign exchange trading company in the world. He holds MS in Engineering from Keio University.
Daigo Akemeru, Director
Upon graduating from Keio University with honor in Policy Management, he joined Sony and engaged in building Supply Chain Management for five years. He then joined Arthur D. Little as a management consultant only to be head-hunted back by his former boss at Sony to help him manage Sony Life Insurance as a CEO. As an executive secretary, Daigo supported the CEO to manage overseas business and was deeply involved in business planning for the firm. In 2013, he joined Yahoo! Japan to develop business strategies for its financial unit. He became a director of Magne-Max Capital Management in 2015 and plays a liaison role with our parent company.
Takahiro Azuma, Operating Officer , COO
Takahiro is a talented software engineer with 7 years of work experience at Soran Co. Ltd, which is a software engineering company for giant electronics firms such as Panasonic and Samsung. Takahiro played an integral role in various software development projects including his one year assignment with Samsung Electronics in Korea. He later joined Japan Science and Technology Agency in 2009 to support a national research project, ERATO Minato Discreet Structure Manipulation Project. Takahiro's fast, accurate and innovative implementation of various advanced algorithms has been highly valued and co-authored a number of academic research papers. Takahiro manages all aspects of technological issues in Magne-Max Capital Management. He holds MBA from Kwansei Gakuin University.
Ryutaro Kurai, Operating Officer , CTO
Ryutaro, a prize winner in MITOH youth program in 2003(synonymous of being a creative engineer in Japan), which young Japanese engineers are look up to. With four years of working experience at Hatena Co. Ltd, he joined ERATO Minato Discrete Manipulation project as a researcher, where he met our CEO and got interested in finance. Joined Magne-Max Capital Management in 2015 and engaged in investment model development. He writes web-based technology column for a number of years and develops various free and open-source software for fun. He holds MS in computer science and PhD candidate at Hokkaido University.
Tsuyoshi Ueno, Chief Reserch Officer
Tsuyoshi has been a researcher at top-notch government-subsidized research projects in the last 10 years. He publishes numerous papers in the field of Machine Learning, Deep Learning and Neural Networks. His research has been accepted by top conferences and journals including Neural Information Processing System(NIPS), European Conference on Machine Learning and Knowledge Discovery in Databases(ECML-PKDD) and International Conference on Machine Learning(ICML). He has been working for University of Tokyo Laboratory until 2016 before joining Magne-Max Capital Management in April. Tsuyoshi holds PhD in Informatics from Kyoto University and is in charge of model development.

Takeaki Uno, Advisor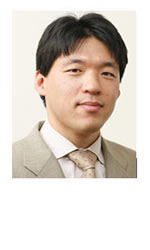 Takeaki is a highly recognized researcher in algorithmic theory and its applications. He has done a numerous influential research at École Polytechnique Fédérale de Lausanne in Switzerland and National Institute of Informatics in Tokyo. Takeaki's work is innovative and practical. He has won a various academic awards including 2004 DEWS Best Paper Award, 2004 FIMI Best Implementation Award, 2008 PAKDD Best Paper Runner-up Award and 2008 ISAAC Best Paper Award to name a few. He was commended for his work by the Japanese government and awarded a "Brilliant Young Scientist Prize" by the Ministry of Education, Culture, Sports, Science and Technology in 2010. Takeaki will be leading the national project for algorithmic research CREST from 2014. He has PhD in computer science from Tokyo Institute of Technology.
Yukinobu Hamuro, Advisor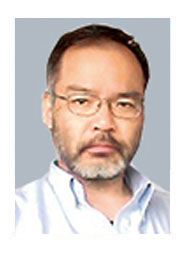 Yukinobu is a top notch researcher in Applied Data Mining and Artificial Intelligence. His current research interest is in visualizing herding behavior in the stock market using graph theories. He publishes numerous academic papers regarding stock market seasonalities and market sentiment and received multiple research awards. His deep knowledge in the 'state of the art' algorithmic theories and his fast implementation skills enable us to test various trading ideas. Yukinobu is an associate professor of computer science at Kwansei Gakuin University and a CEO of NYSOL Co. Ltd, which is a software tool provider.
Aman Oberoi, International Advisor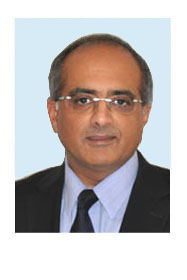 Aman Oberoi has various executive positions in global financial institutions. Aman was a shareholder and Director on the Board of Magne-Max Capital Management Ltd, from 2012 to 2015. Until 2014, Aman was a Senior MD and member of the Executive Committee at Mizuho Int. London, as Head of Special Solutions, identifying and developing new lines of business. Earlier, he was responsible for business development, investment product structuring and sales to Hedge Funds at Louis Capital Markets, London. Prior to that, he served as a MD of equity derivatives trading at Sal-Oppenheim Jr & Cie KGaA. During his 16 years at Citigroup, he held numerous positions in NY, Tokyo and London with a focus on equity derivatives trading. Aman holds B. S. in Electrical Engineering and Computer Science from Duke University and MBA from the UNC at Chapel Hill.